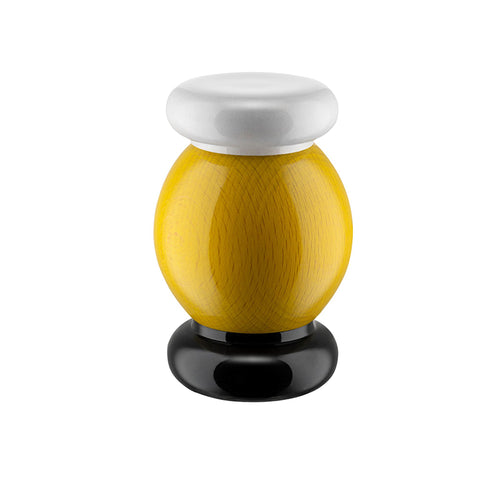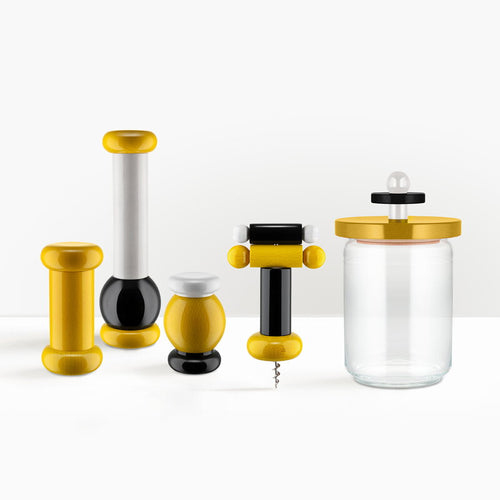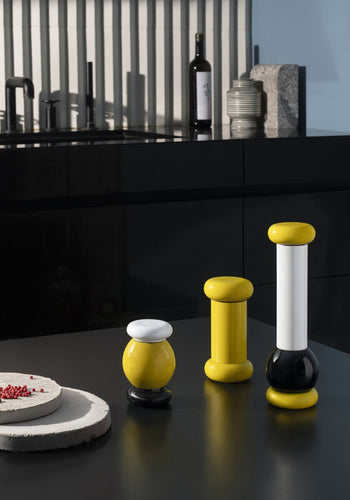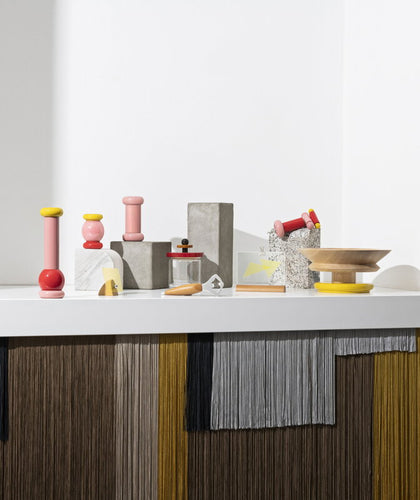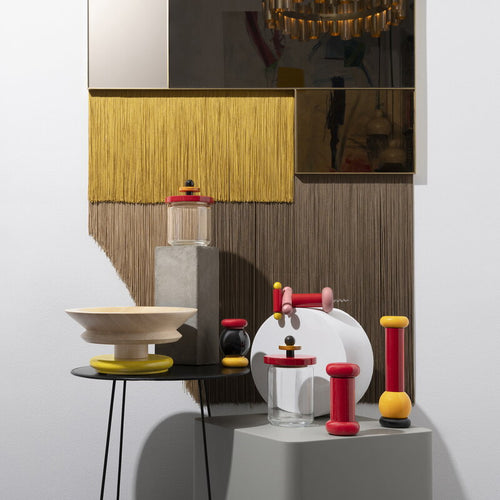 Alessi
Sottsass Twergi Salt Pepper Castor, Yellow
$128.00
Country of Origin: Italy
Designer: Ettore Sottsass
Materials: FSC-certified Beech Wood
Dimensions: H 11 cm x Diameter 7 cm

Manufacturer: Alessi
Why is it Special?
Alessi's Sottsass grinder is an extraordinarily expressive kitchen tool created by the legendary Italian designer Ettore Sottsass. Shaped like a small totem, the beechwood grinder has a high-quality ceramic mechanism for grinding salt, pepper and other spices. And when not in use, the grinder adds a delightful pop of colour to the kitchen or table setting.
The Alessi Values Collection was launched to celebrate the centennial of the famous Italian design house. The first part of the collection is called Industrial Craftsmanship, which refers to something between mass-produced and artisan-made. The new, colourful Sottsass editions are based on the wooden objects first introduced in Alessi's Twergi collection in 1989. All the objects are made in Italy using FSC-certified wood and a partly hand-crafted turning process.

Use a damp cloth or wood cleaner and dry immediately. Do not wash by immersion, underwater or in a dishwasher, and avoid the use of abrasive detergents, which could damage the surface finish of the product.