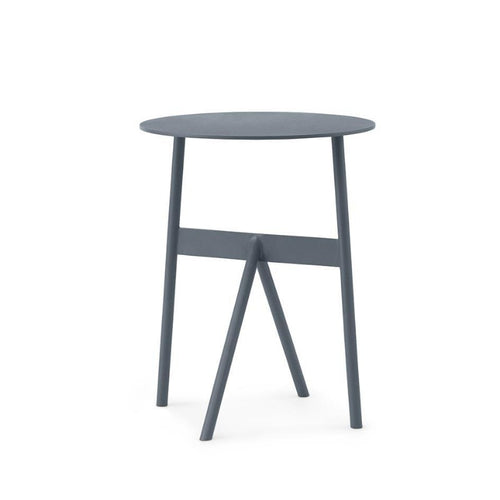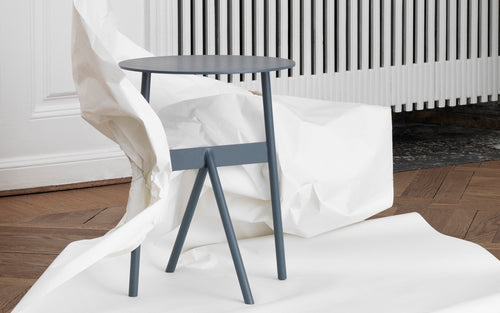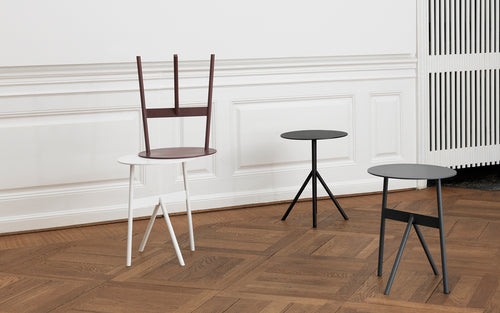 Country of Origin: Denmark
Designer: MSDS for Normann Copenhagen
Materials: Powder Coated Steel
Dimensions:  H: 46 x D: 37,5 x Ø: 37 cm
Why is it Special?
Stock is a collection of small steel tables with an architectural expression. The graphic symmetry of the angled legs adds character to the simple design. Use the light but solid table as a side table in the living room, a nightstand in the bedroom or as a sculptural table in the hallway.
*floor model, slightly scratched* 
* Because of the size and weight of this item, free shipping does not apply. Please provide your shipping address and we will get back to you with a quote as quickly as possible.