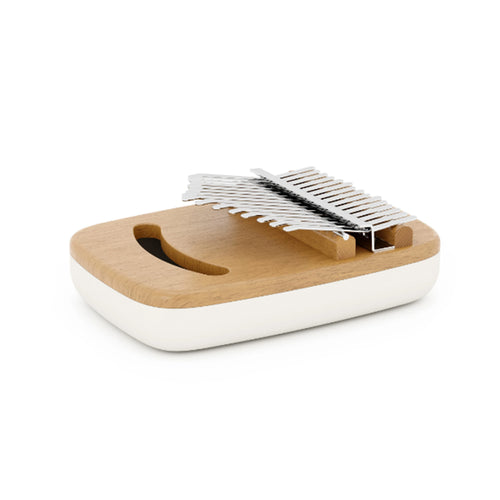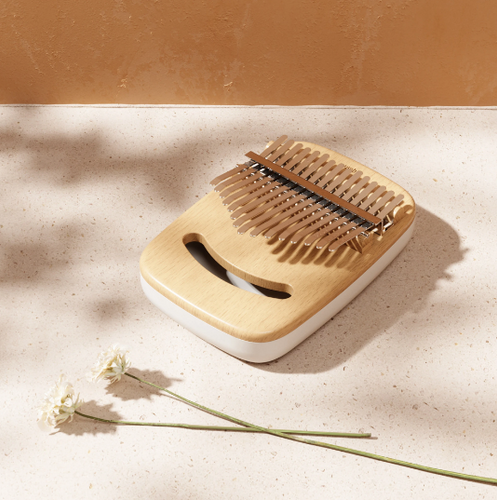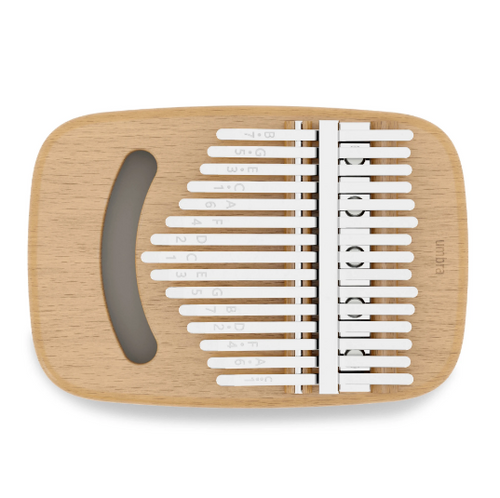 Umbra
Strumba Kalimba
$35.00
Manufacturer: Umbra Shift

Designer: Umbra Shift

Dimensions: 6.3 x 4.4 x 1.2 inches (16 x 11 x 3 cm).

Material: Solid Beechwood

Why is it Special?
An easy to learn musical instrument, Strumba Kalimba is a modern take on a classical thumb piano and is an instrument that originates from Zimbabwe. This one-of-a-kind instrument, is made of beechwood and metal keys. With soft rounded edges, Strumba is comfortable to carry and hold in your hand as you strum along its metal keys. Strumba Kalimba also makes a playful, unique gift for any occasion. Measures 6.3 x 4.4 x 1.2 inches (16 x 11 x 3 cm).
Fun, Musical Instrument:

 

This fun thumb piano can be learned and played by anyone and makes the perfect unique gift for any occasion
Soft Rounded Edges:

 

With rounded curves, Strumba is easy to carry and hold in your hands
Mixed Materials:

 

Crafted with solid beechwood, Strumba's warm wooden tones and metal keys, add for a decorative instrument that can be left out on display
Easy To Learn:

 

Strumba can be picked up and played no matter the experience. Learn your favourite song, or make up your own tune