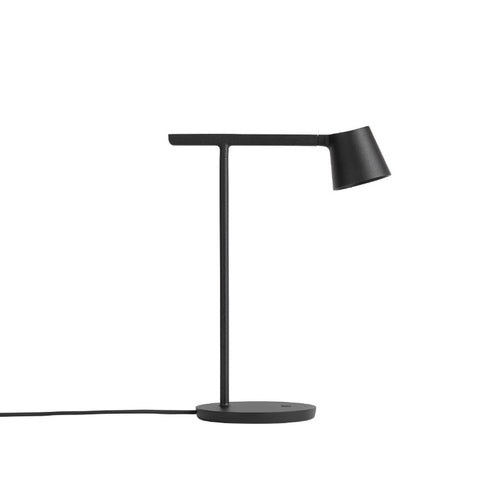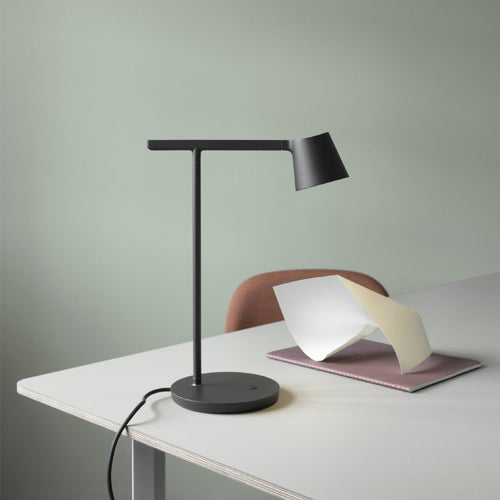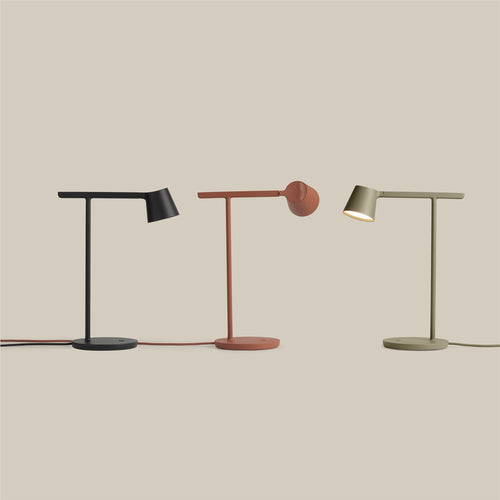 Muuto
Tip Table Lamp, Black
$450.00
Country of Origin: Denmark
Designers: Jens Fager
Material: Casted and extruded aluminum
Dimensions: Ø 16 x H 40 x D 29.5
Technical Information:
Casted and extruded aluminum. It has a build-in energy-efficient LED bulb with a Lumen Maintenance (Lifetime) of L90 B10 35.000 hours.
Why is it Special?
Created from the idea of stripping a design down to its essentials, the Tip Lamp is an example of simple, functional design with careful attention to detail. Offering direct as well as ambient light, the lamp's adjustable head and arm feature an opal diffuser and dimmer function that effortlessly alters the volume of light.