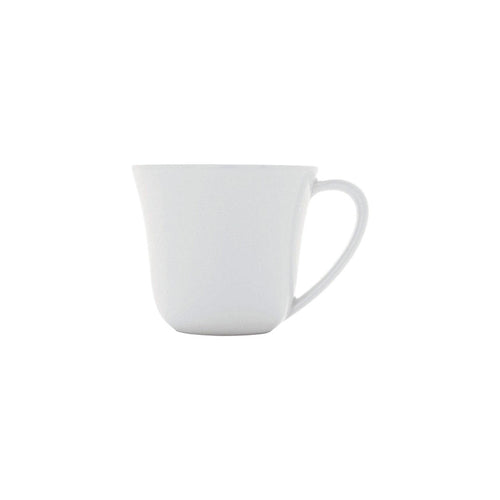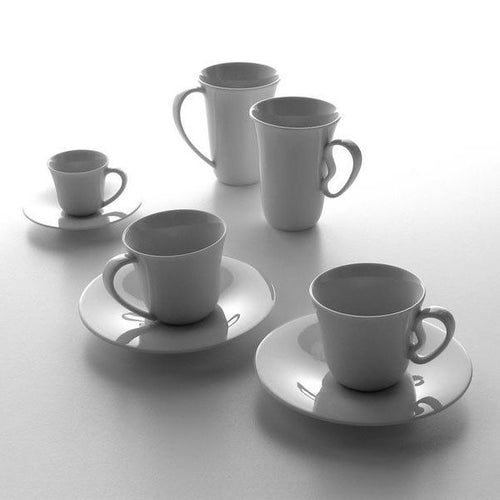 Alessi
Toyo Ito mug, ku. set of 4.
$120.00
Manufacturer: Alessi

Designer: Toyo Ito
Dimensions: 3.5" Diameter, 3.5" H, Set of 4
Materials: Porcelain
Why is it Special?
Toyo Ito is one of the designers involved in Alessi's "Tea & coffee towers" project. This porcelain table set is one of the Japanese architect's first mass produced projects. Simple, elegant design.
Toyo Ito is a Japanese architect known for creating conceptual architecture, in which he seeks to simultaneously express the physical and virtual worlds. He is a leading exponent of architecture that addresses the contemporary notion of a "simulated" city, and has been called "one of the world's most innovative and influential architects.

In 2013, Ito was awarded the Pritzker Prize, one of architecture's most prestigious prizes. He was a likely front-runner for the Pritzker Prize for the previous 10 years. A recent trend has seen less experienced and well-known winners, for example Chinese architect Wang Shu in 2012, and the award to Toyo Ito is seen as recognition of a lifetime's achievement in architecture.