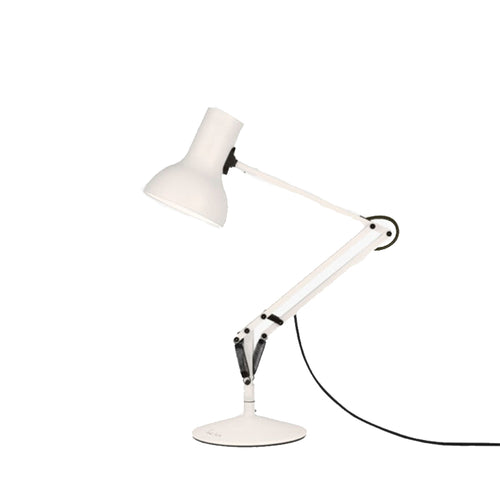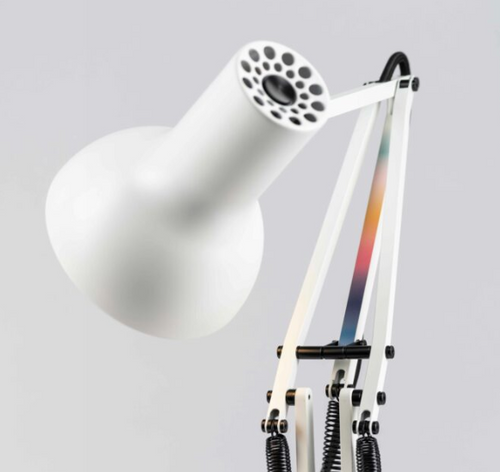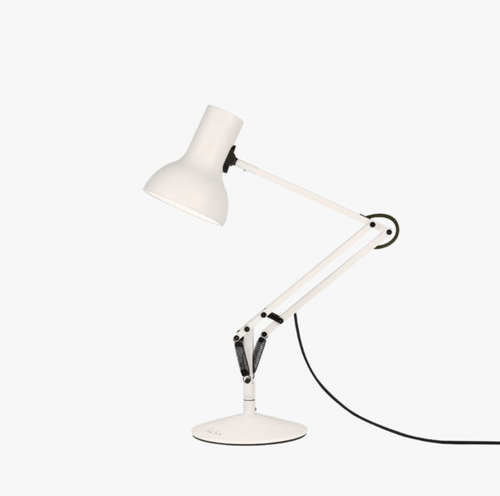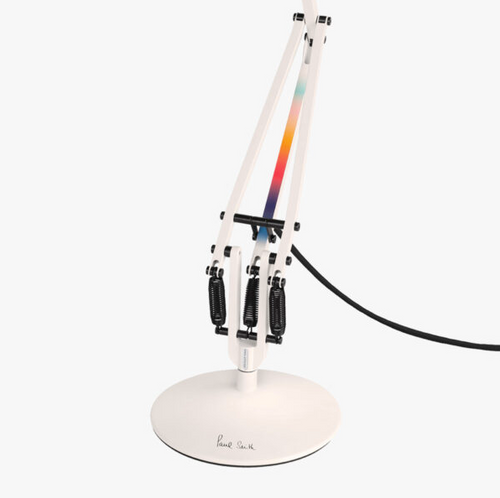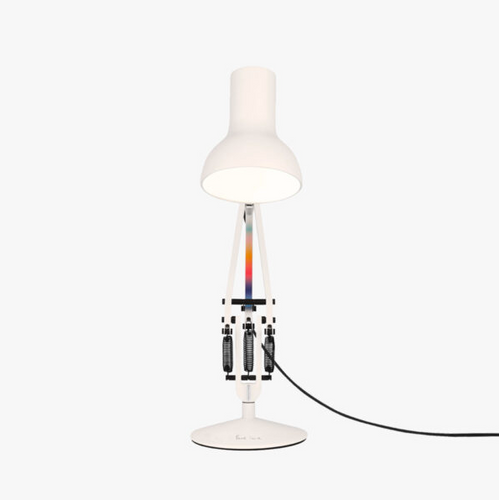 Anglepoise
Type 75 Mini Desk Lamp, Paul Smith, Edition Six (White)
$560.00
Country of Origin: England
Designer: Kenneth Grange
Manufacturer: Anglepoise
Materials:
- Aluminium shade
- Aluminium arms
- Stainless steel fittings
- Cast iron base with aluminium cover
- Anglepoise® constant tension spring technology
Dimensions:
- Shade diameter: 13cm
- Shade height: 15cm
- Max reach: 50cm (from base to shade)
- Base diameter: 17cm
​- Cable length: 180cm
Why is it Special?
The new Edition Six in white, designed to accompany the all black Edition Five, adds the Paul Smith Artist Stripe to Sir Kenneth Grange's classic Type 75 silhouette. With its milk white finish and pastel graduated stripe, the Edition Six is a softer take on the Edition Five's bold, bright Artist Stripe and full black colour drench.
Renowned for his mastery of colour, Editions Five and Six are the first to bear the Paul Smith Artist Stripe, and offer a sophisticated, pared back finish. These are the only lamps in Anglepoise's eight-year relationship with Paul Smith that feature the iconic coloured stripes.
Anglelpoise has been making classic lamps in England since the 1930s. They may look familiar to you, perhaps because they star in many James Bond films (including the new Spectre), and the Queen of England has one on her desk. Also Picasso owned one. So did the lead character in Salman Rushdie's novel Midnights Children. And they are featured on a UK stamp. It's like owning a piece of design history!
Having previously identified the Anglepoise® as his favourite design and a 'minor miracle of balance', Sir Kenneth Grange, responsible for some of Britain's most iconic and successful designs, including the Kenwood Mixer, the Kodak Instamatic, the Intercity 125 train and the updated London taxi, becomes Design Director of Anglepoise.
Characterized by a pioneering perfect balance mechanism (they stay put with every adjustment) and an engaging kinetic form. The iconic, quintessentially British brand Anglepoise® produces an incomparable series of practical, energy-efficient task lamps, ideally suited for both domestic and commercial interiors.
Compatible with both LED and energy-saving bulbs.