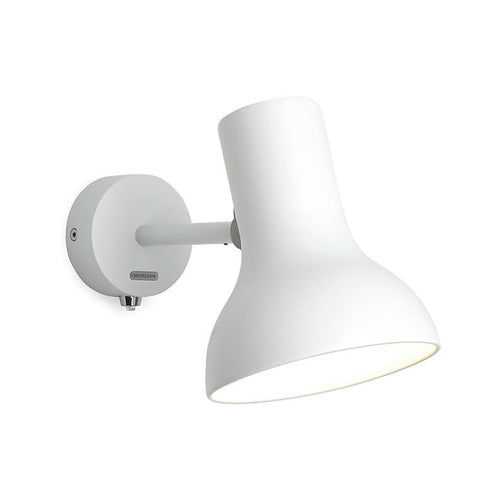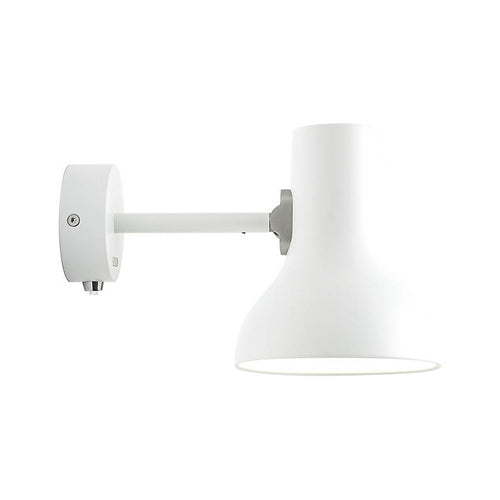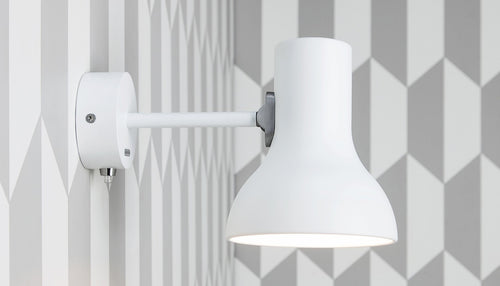 Anglepoise
Type 75 Mini Wall Lamp, Alpine White
$189.00
Country of Origin: United Kingdom
Designer: Kenneth Grange in 2011
Materials: Aluminum shade, stem and die-cast aluminum wall plate
Dimensions: Fixture: Width 5.1", Height 5.9", Depth 10.8", Shade: Height 5.9", Diameter 5.1", Wall Plate: Diameter 5.8"
Why is it Special?
The Anglepoise Type 75 Mini Wall Light proves the versatility of sophisticated mechanics and industrial design, adapting this 1950s classic to a convenient wall position. The petite aluminum shade is both crisp and smooth—emblematic of mid-century modern aesthetics—sitting comfortably from the wall on an extended arm, able to provide ample down lighting or angled spots of light with the adjustable shade. Increasingly flexible, the Type 75 is cleverly outfitted with a chrome switch at the base for further functionality.
As an established brand in the United Kingdom for over a century, Anglepoise has become synonymous with aesthetically-pleasing lighting pieces and superior craftsmanship. With a continuing success of designs that allow for versatile placement in commercial and residential settings, the company evokes that quintessential British atmosphere. More than just lighting, the company has introduced a line of furniture products to complement their existing lineup. Clean, iconic, and progressive ideologies immortalize this brand as a force to be reckoned with.