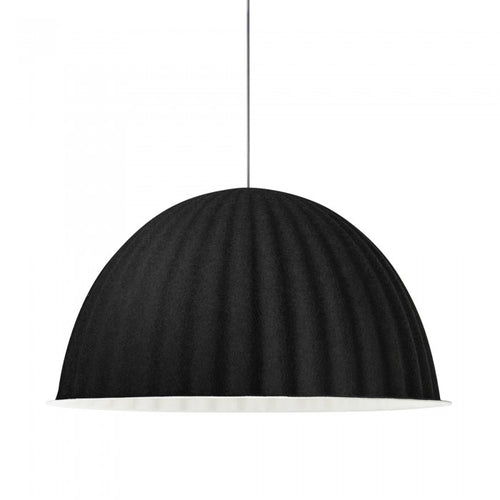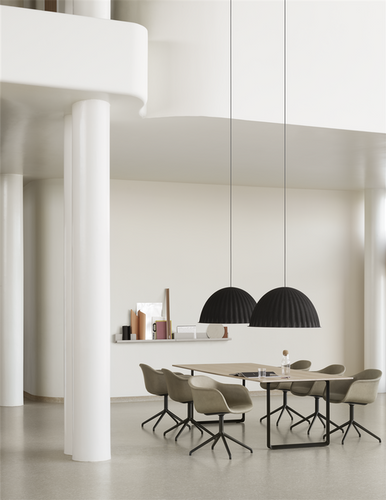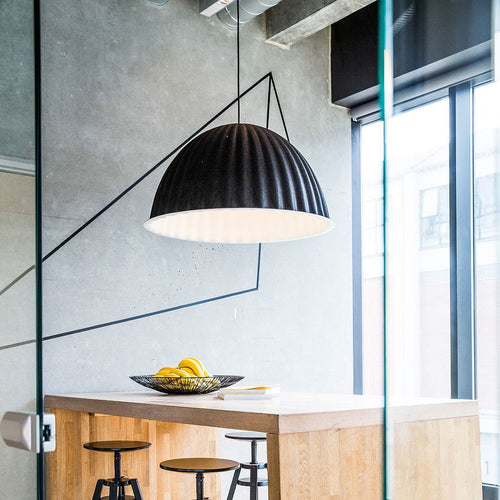 Muuto
Under the Bell Pendant, Black, 82 cm
$1,149.00
Country of Origin: Denmark
Designers: Iskos-Berlin
Material: PET Felt, Cord in PVC
Dimensions: Ø 82cm x H 46cm
Why is it Special?
Muuto's Under the Bell pendant lamp has a large, round shade made of recycled plastic felt. When hung over a table or in an open environment, Under the Bell creates its own space within the bigger space.

The lamp embraces and shelters the table and people beneath it – both physically and in a more abstract sense. The material absorbs sounds and helps to improve the acoustics of the room, making Under the Bell a perfect luminaire above the dining table and in other spaces where people gather to talk together.
Under the Bell collection was designed for Muuto by Iskos-Berlin.