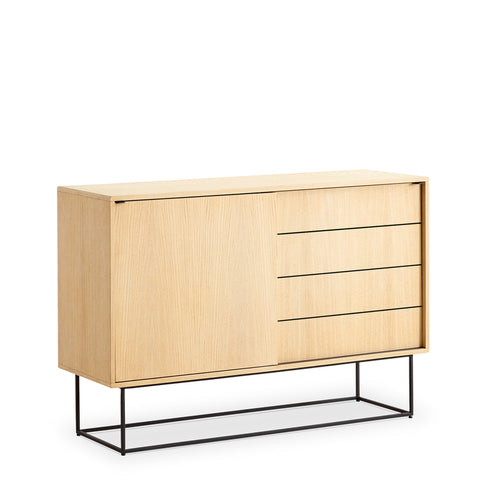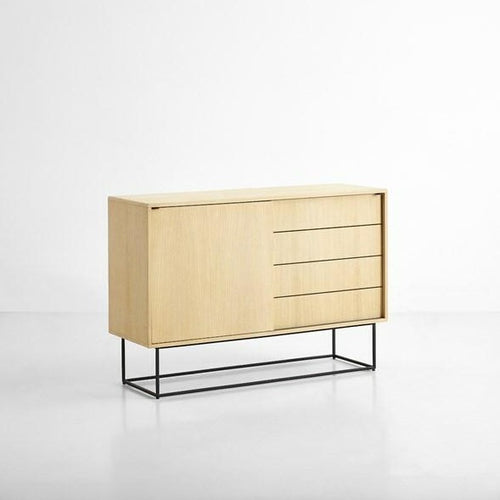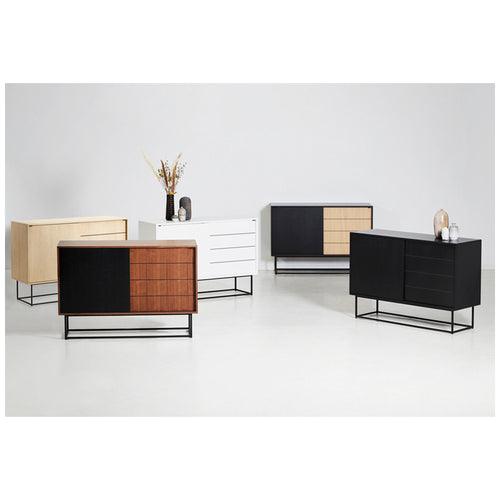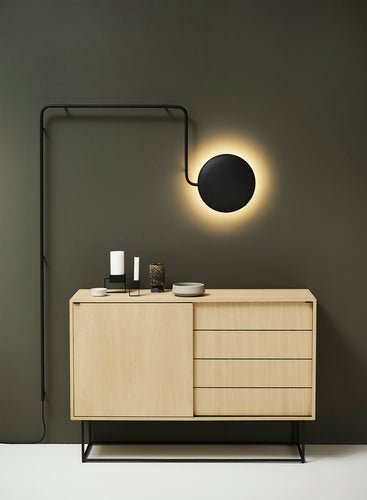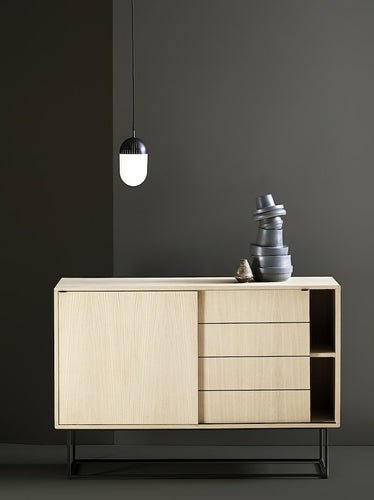 woud
Virka sideboard, High, Oak
$2,488.00
Regular price
$2,927.00
Country of Origin: Denmark

Designer: Røpke Design & MOAKK
Manufacturer: Woud
Material: Oak
Dimensions: 820mm H x 400mm W x 1200mm L
Why is it Special?
With clean lines and a simple expression, the Virka sideboard can be a part of a consistent design language or be a standalone object. The elegant sideboard is designed with sliding doors so it will never take up unnecessary space in your room. The strong geometrical frame elegantly lifts the sideboard above the floor and adds lightness to the design. Inside the Virka sideboard has one adjustable shelf in each side with room to let cables pass out the back making the design both functional and minimalistic.

Designed by Røpke Design & MOAKK
A young Danish design duo. Mark Wedel and Rasmus Røpke specialize in furniture design and combine their skills into functional and clean designs. Both run their own design studio. With the consumer in mind, they strive to create simple design.

* Because of the size and weight of this item, free shipping does not apply. Please provide your shipping address and we will get back to you with a quote as quickly as possible.