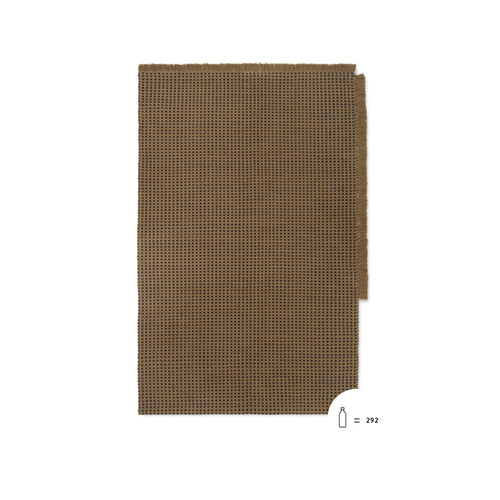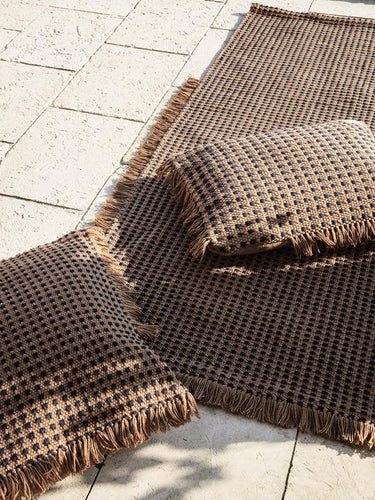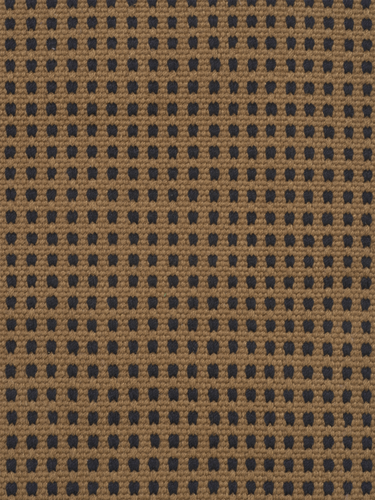 Country of Origin: Denmark
Designer: Ferm Living
Dimensions:  W: 140 x H: 200 cm
Materials: 100% polyester made from recycled plastic bottles. Made from 292 recycled plastic bottles. Hand-woven.
Why is it Special?
By upcycling used plastic bottles, the Way series presents an incredibly durable line of sustainable designs which can be used outside. The woven recycled polyester gives the items a lovely texture in colours associated with the maritime motif. The mat has a classic look with a twist created by the asymmetry of the fringes along two sides.
Our Way series of rugs, runners and cushion covers puts used plastic bottles to good use: each sustainable design is made from repurposed PET-yarn, woven into a two-tone design with a tactile, yet durable finish. A great way to personalise your home, the series' flatweave rug is detailed with asymmetrical rows of fringed trim that underscore the handmade feel.