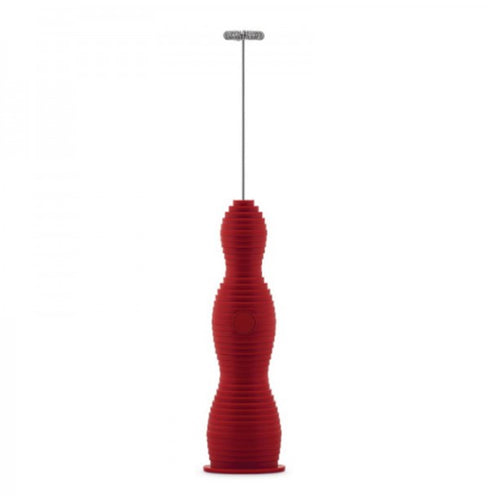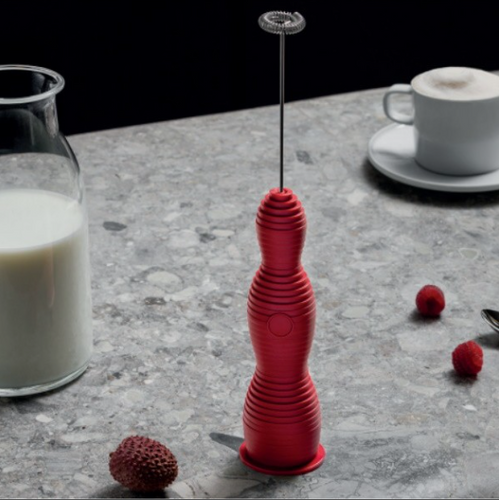 Alessi
Pulcina Milk Frother, Red
$59.00

Country of Origin: Birsfelden, Switzerland
Designer: Michele de Lucchi & Alessi

Manufacturer: Alessi
Dimensions: Length 5 cm, Width 4 cm, Height 27.5 cm

Materials: Thermoplastic resin, steel


Why is it Special?

Alessi's Pulcina milk frother combines Michele de Lucchi's unique aesthetic style with high-quality Italian design. Launched in 2022, the Pulcina milk frother has an eye-catching, flowing shape consisting of small layers and complemented with an ergonomic handle. What's more, you'll never need to change batteries, as the Pulcina milk frother is charged using a USB-C cable. The power cable is included in the package.

CE marked: tested and approved according to European standards.
Care instructions: Hand wash. Steel parts can be washed with dishwashing liquid, plastic parts wiped with a damp cloth.

Rechargeable battery. Includes a USB-C cable. Charger not included.